6 weeks into my new role; how looks this part of the world?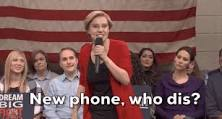 So today marks the start of week 7 of my time at Deloitte Digital; and as I sit on the train down to London for the first day of a 2 day Senior Leadership away day for the Digital Consulting folks; I thought it was a good chance to reflect on how things are going so far, what I've learnt, what I've been doing, who I've met and how it's all feeling.
And the short answer is; really well!
I've spent my first few weeks working on a few different bids; doing my first bid presentation; joining in some staff network meetings (and being really pleasantly surprised with how many folks in DD are part of the Neurodiversity network); I've not managed to join any of the Globe Pride network meetings yet, but that's on my list for this month. I've also joined a few working groups, especially looking at how we grow our community in the North, and the work we're doing around Social Mobility (a subject close to my heart as a Council House girl).
It's been really reassuring to see how proactive Deloitte Digital is on so much of this stuff; there's no expectation that it'll just happen, but real conversations happening on how we can drive improvements and make a real difference to our community, regions and world around us.
I had hoped to be visiting the LGBTQ+ VR museum today while I was down in London, as Deloitte is one of the sponsors for the exhibit, but sadly I'm just not going to have time; but I've been promised it will be heading out to tour other regions soon, so hopefully I'll get to see it when it comes to Manchester. But, the fact Deloitte is sponsoring the exhibit, and giving time for staff to go visit it, is a great sign of how firmly we're committed to initiatives like this.
I've also been having lots of coffee catch ups, both physical and virtual with folks (none of which have actually involved coffee, at least on my part); both inside of DD and back in the Public Sector, which has been lovely; and again it's really positive to see how much Deloitte values networking, making connections, building relationships and the importance of making time for it.
All in all it's been very busy, but in a very pleasant way. I'm still trying to figure out what my exact role is, and what my role title when trying to introduce myself! But, I feel like I'm already adding value and getting stuck into things that matter, it feels like the conversations we're having and the work we're doing matter; which I am aware is a very privileged position to be in at the moment given the amount of uncertainty happening in the Digital space at the moment (Here's looking at you Twitter). So, if anyone in my network is looking for work at the moment; Deloitte Digital have just launched a new recruitment campaign, and I'm more than happy to chat to anyone interested about my experiences so far – send me a DM on Twitter or Linked In if interested and I'll try and hook you up with the right folks depending on what you're looking for.
Also, as an aside; I'm now on Mastodon for all those folks like myself who have migrated over, you can find me here: https://mastodon.social/@Zoe_on_the_go; and there will more than likely be a blog on that from a Product perspective in the next few weeks!