To celebrate #AdaLovelaceDay this year, I was lucky enough to get to spend the day with the wonderful folks at @DigitalHer (part of Manchester Digital).
In the morning the ran an Inspiration Breakfast event for women working within Tech with some lightening talks and break out sessions. Then in the afternoon they ran an Inspiration Afternoon event for students and women new to the tech industry or looking at a career change, with a chance to meet some tech role models and a great session by some of my fellow Deloitte folks on Business Chemistry.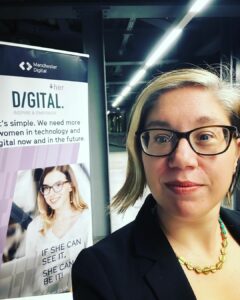 My fellow lightening talkers were all fabulous; Nadia Johnson of Quoria talked about her journey from Apprentice to Engineering Director and the importance of Networking; Missy M of GFT UK shared her personal journey into tech and how her parents tough love helped her; but the importance of getting that balance right and lastly (but not least) Lisa Wood of Naimuri stressed the importance of being authentic and being yourself.
When I was asked if I'd like to get involved with the event, I had a think about what I could talk about as part of a Lightening Talk; and having realised that it would also be #WorldMentalHealthDay I decided that the best advice I could give to folks was the importance of developing your own resilience.
Within Tech we talk a lot about the importance of failing fast; of building resilient systems; about using data to learn from things that haven't worked how we thought they would etc. But the thing is, we're terrible at applying that same logic to ourselves as humans.
We never cut ourselves enough slack, we beat ourselves up when things go wrong; and we seem to expect perfection from ourselves; even when we don't expect it from others. This constant drive for perfection, and never allowing ourselves to admit when we're struggling; can only end one way – burn out. Just like existential crisis Barbie; when we're finally forced to face our own failures, we fall apart.
What I find interesting however, is that it was only when I stopped plastering a fake smile on my face and pretending everything was fine, and actually started admitting when I needed help; that is when my career seemed to truly take off. To begin with, I never quite understood why.
As I've become a senior leader myself, I realise that it's those people who are able to admit when they need help or support that I trust more, as they are being truthful with how things are going, so I believe them more when they say they can get things delivered. Whereas those individuals who constantly insist they're fine and everything is perfect, from experience; I know will eventually burn out or fall apart as everything will end up mounting up until they can no longer cope.
As such, my challenge for the participants of the event (and now for all of you) was to consider "How can you help yourself cope with failure and setbacks better?" We had some really great discussions in the room about why we are often so hard on ourselves, and how folks could help themselves and each other to recover from failure and setbacks better; how being kinder to ourselves is not only important for our own mental health but also actually helps us do better and succeed more at work.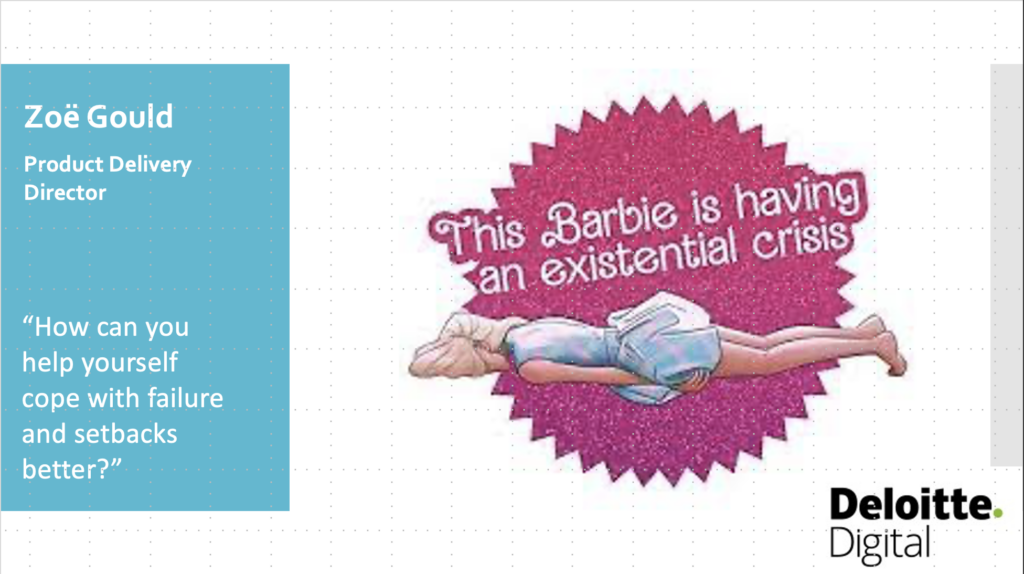 So, to celebrate World Mental Health Day I ask you all to be kinder to yourself, to think about how you can be more resilient and to embrace and learn from your failures.