When delivering digital or business transformation, one of the things that often gets overlooked is the cultural changes that are needed to embed the transformation succesfully.
There can be many reasons why this happens, either because it's not been considered, because it's not been considered a priority, or simply because the people leading the transformation work don't know how to do this.
In my experience the culture of an organisation can be the thing that makes or breaks a successful transformation programme or change initiative; if the culture doesn't match or support the changes you are trying to make, then it's unlikely that those changes will stick.
Below are some common causes of failure in my experience:
The scope of transformation programmes have been considered and set in silos without considering how they fit within the wider strategy.
Decisions have been made at 'the top' and time hasn't been spent getting staff engagement, feelings and feedback to ensure they understand why changes are being made.
Decisions have been made to change processes without validating why the existing processes exist or how the changes will impact people or processes.
Changes have been introduced without ensuring the organisation has the capability or capacity to cope.
Lack of empowerment to the transformation teams to make decisions.
When introducing agile or digital ways of working, corresponding changes to finance/ governance/ commercials haven't been considered; increasing siloed working and inconsistencies.
Walk the talk:
Within Difrent we use tools like the Rich Picture and Wardley mapping to help Senior Leaders to understand their strategic priorities and clearly define the vision and strategy in a transparent and visual way. These help them be able to agree the strategy and be able to 'sell it' to the wider organisation and teams in order to get engagement and understanding from everyone.
In my experience this works especially well when the assumptions made by the SLT in the strategy and vision are tested with staff and teams before final version are agreed; helping people understand why changes are being made and how they and their role fit into the picture.
This is especially important when it comes to the next step, which is developing things like your transformation roadmap and target operating model. These things can not be developed in isolation if you want your transformation to succeed.
People always have different views when it comes to priorities, and ways to solve problems. It is vitally important to engage people when setting priorities for work, so they understand why changes to a data warehouse or telephony service are being prioritised before the new email service or website they feel they have been waiting months for. Feedback is key to getting buy in.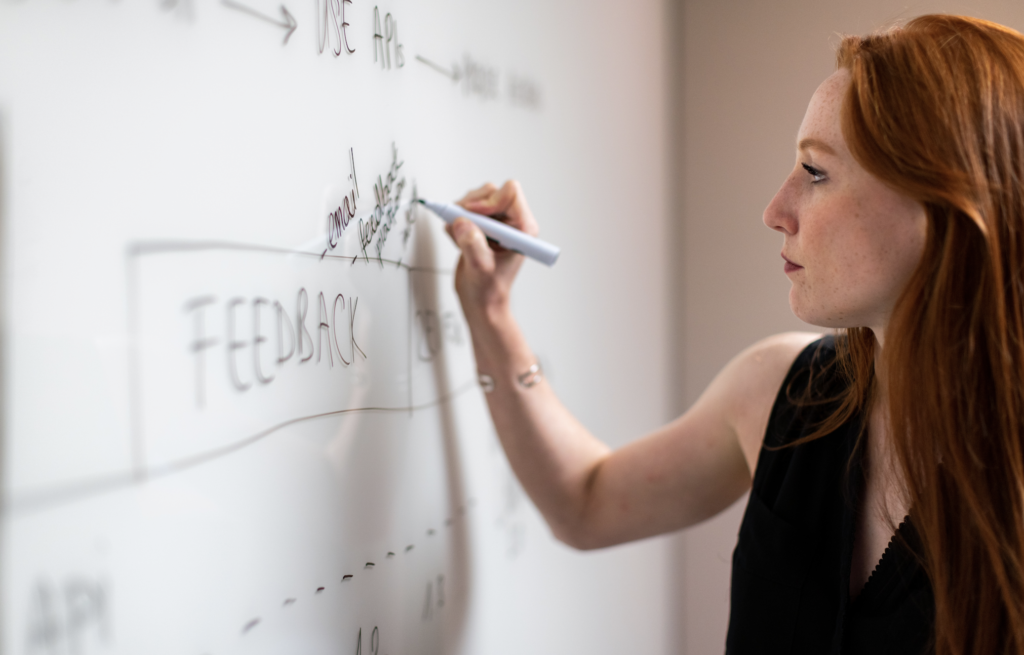 Equally assumptions are often made at the top level about something being a priority based on process issues etc. Without understanding why those processes existed in the first place, which can miss the complexity or impact of any potential changes. This then means that after changes have been delivered, people find the transformation hasn't delivered what they needed, and workarounds and old ways of working return.
One thing I hear often within organisations is they want 'an open and transparent culture' but they don't embody those principles when setting strategic or transformation priorities; as such people struggle to buy into the new culture as they don't understand or agree with how decisions have been made.
Think wider:
While people are the most important thing when thinking about transformation and business change, and changing a culture; they are not the only thing we have to consider. The next step is processes.
Whatever has inspired an organisation to transform, transformation can not be delivered within a silo; it is important to consider what changes may need to be made to things like finances; commercials and governance.
While these aren't always obvious things to consider when delivered digital transformation as an example, they are vitally important in ensuring its success. One thing many organisations have found when changing their culture and introducing things like agile ways of working, is that traditional governance and funding processes don't easily support empowered teams or iterative working.
As such, it's vitally important if you want transformation to succeed to not get trapped in siloed thinking, but instead take a holistic service approach to change; ensuring you understand the end to end implications to the changes you are looking to make.
Taking a leap:
Equally, when making changes to governance or culture, one thing I have found in my experience is that senior leaders; while they want to empower teams and bring in new ways of working, they then struggle with how to 'trust' teams. Often as Senior Responsible Owners etc. they don't want to be seen to be wasting money. As such they can enter a loop of needing changes 'proving' before they can fully embrace them, but by not being able to fully embrace the changes they aren't demonstrating the culture they want and teams then struggle themselves to embrace the changes, meaning the real value of the transformation is never realised.
There is no easy answer to this, sometimes you just have to take that leap and trust your teams. If you have invested in building capability (be that through training or recruitment of external experts) then you have to trust them to know what they are doing. Not easy when talking about multi-million pound delivery programmes, but this is where having an iterative approach really can help. By introducing small changes to begin with, this can help build the 'proof' needed to be able to invest in bigger changes.
There is no one 'thing'
When delivering transformation, and especially when trying to change culture, there is no quick answer, or no one single thing you can do to guarantee success. But by considering the changes you will be making holistically, getting input and feedback from staff and stakeholders, engaging them in the process and challenging yourselves to demonstrate the cultural changes you want to see, it is much more likely the transformation you are trying to deliver will succeed.